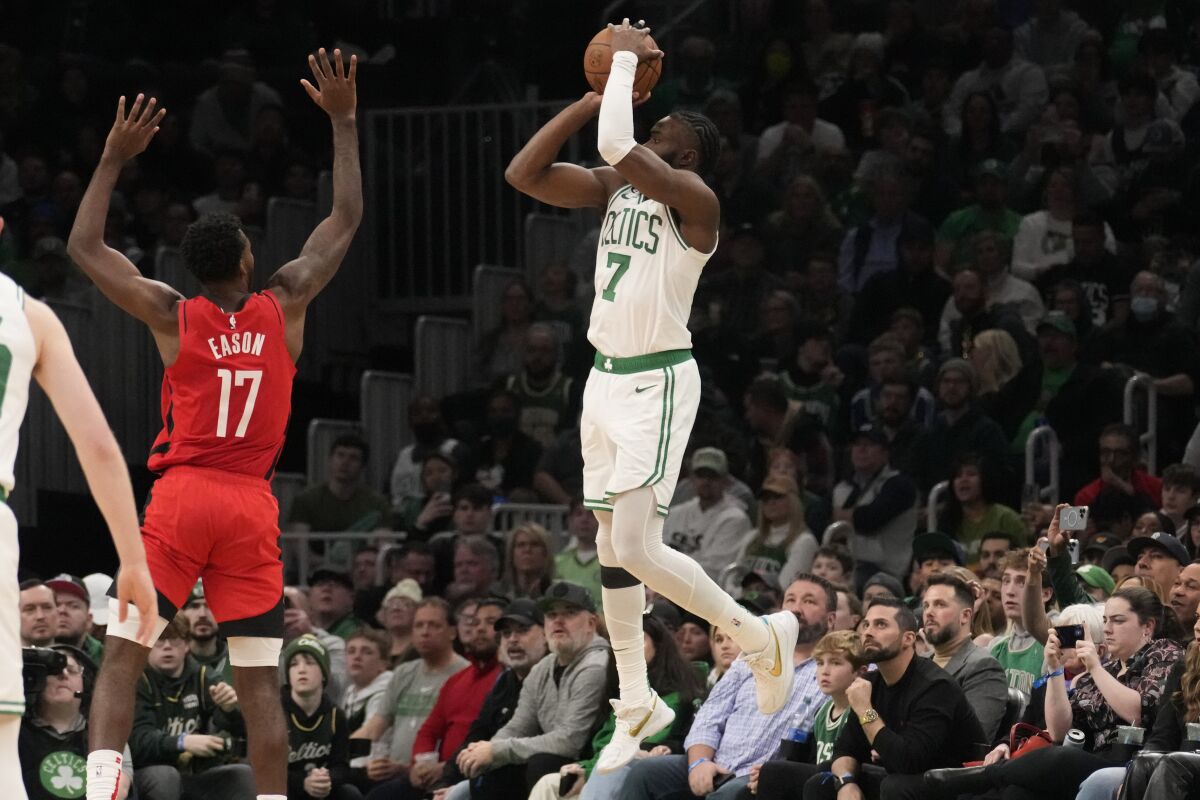 BOSTON — The best team in the east in the Boston Celtics defeated the worst team in the west in the Houston Rockets Tuesday night, 126-102. thanks to the C's second half surge.
Jayson Tatum and Jaylen Brown each got their chance to go off during the game as they dropped buckets all night. Tatum finished with 38 points and eight rebounds as Brown finished with 39 points.
For much of the first half the (25-10) C's looked to be dragging their feet defensively. They weren't rotating, getting back on defense, or crashing the boards. Boston appeared tired and out of it, doing just enough to keep it close. However, the C's still went into halftime leading 56-49.
Perhaps the next big story is Robert Williams' performance. He finished with a double double off the bench, he finished with 11 points and 15 rebounds in just 21 minutes. Williams caught alley-oops and helped protect the paint. He appeared to be completely back from his knee surgery that he undergone during the summer.
As for the rest of the scoring, the C's all collectively chipped in with their points. The Celtics got 31 points off the bench.
But when your duo stars are that hot, the rest of the team just has to sit back and relax.
"You've just got to sit back and enjoy the show, and whenever they need you to step in you fill that role," Celtics guard Marcus Smart said. "But they didn't need it tonight."
Celtics interim head coach Joe Mazzulla was out for this game due to an eye irritation. That left Damon Stoudamire to be the interim to the interim for the night as coach–and he came up with the right game plan.
"It's always a little easier when you've got JT and JB," Stoudamire said after Jayson Tatum and Jaylen Brown combined for 77 points to lead the Celtics to a 126-102 victory over the Houston Rockets on Tuesday night. "It's not a bad start."
For the Rockets, Jalen Green was an offensive nightmare for the C's in the first half. Green used his quickness and shooting ability to execute on mismatches. He finished with 28 points. Kevin Porter Jr. finished with 22 points.
Despite looking tired in the first half, the C's won't get their break just yet as they'll face the Clippers at home Thursday night.