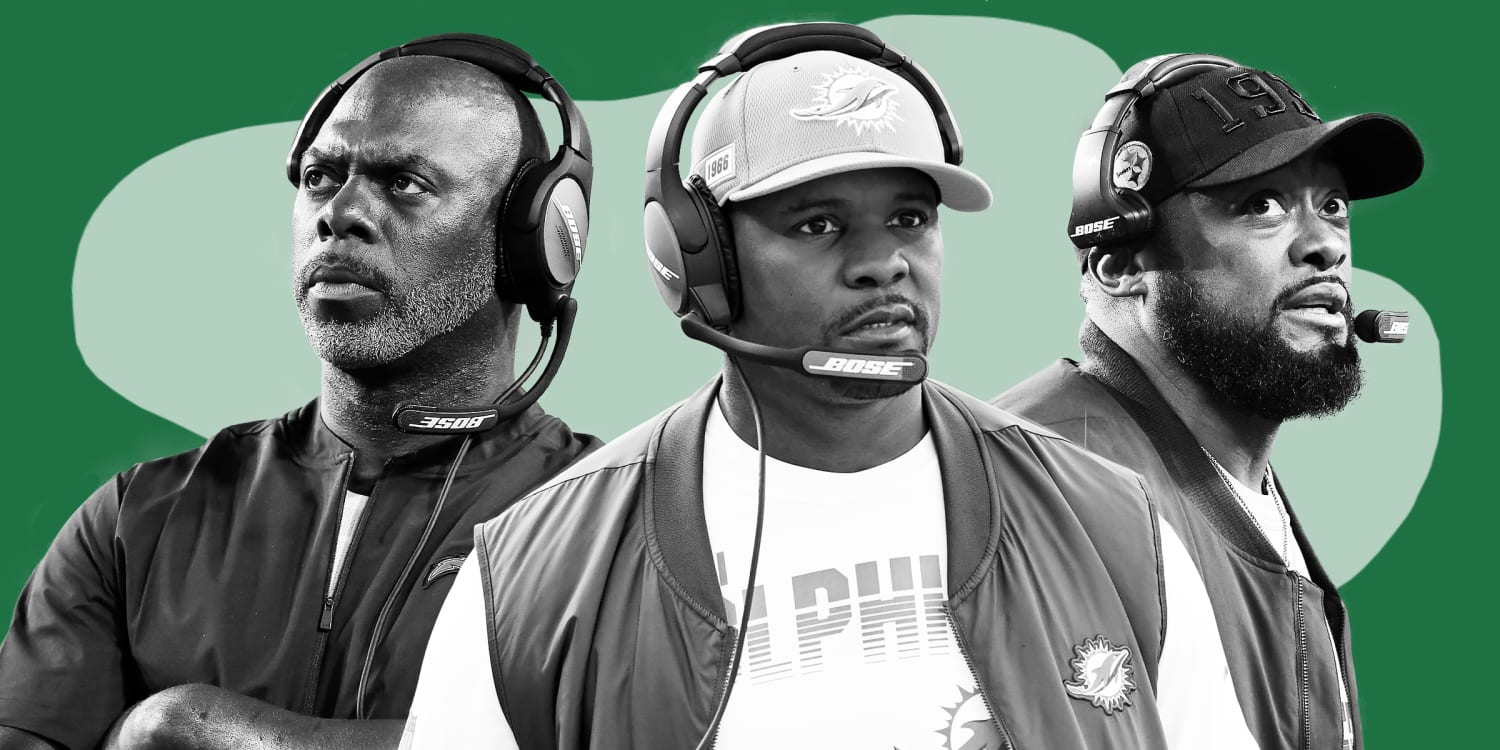 Former Miami Dolphins head coach Brian Flores was fired earlier today after 3 seasons. Calling back a larger issue in the NFL relating to the hiring of black coaches and the circumstances they're given on arrival.
Flores missed the playoffs each season he was with Miami which is a understandable reason he should be looked at under a microscope. However, the man's record as a head coach is 25-26, just a win under .500. His team went over .500 this season at 9-8 and 4-2 in their division just missing the playoffs.
Flores didn't have much to work with. He had the second year Tua Tagovailoa at quarterback with pedestrian receivers at his disposal. When considering other coaching scandals in Miami and roster changes Flores did a good job.
These past few seasons we've seen nothing short of scandals coming from head coaches around the league. Wether it's racist remarks, infidelity or cheating accusations (sorry, had to do it) coming from predominately white coaches. Very rarely do we see black coaches in the headlines for unrelated football issues.
That leaves David Culley and Mike Tomlin the only two left in the league right now. Both don't have the most to work with as far as talent on both sides of the field goes. However, Tomlin and his team made the playoffs despite a aging and retiring quarterback in Ben Roethlisberger. The Texans head coach on the other hand, was hindered due to the Deshaun Watson debacle that left him with little chance for success. But even before Watson's problems, they let go one of the best receivers in the league in DeAndre Hopkins who's been balling in Arizona ever since.
Why is the bar set so high for these coaches? But guys like Ron Rivera have been head coach in the NFL for a whole decade without a Super Bowl victory to show for it. Hopefully not because he was a former player and franchises believe he can 'connect' with players. Who's better to connect with pro sports players than a black coach?
I'm not insinuating franchise owners are purposely not hiring coaches or putting them in positions to fail. But when looking at the climate we're in after the whole kneeling during the national anthem ordeal and strides to make things more equal, this isn't a good look. The leash is thin for these black head coaches who are attempting to make something out of very little. Flores should be a head coach somewhere else.