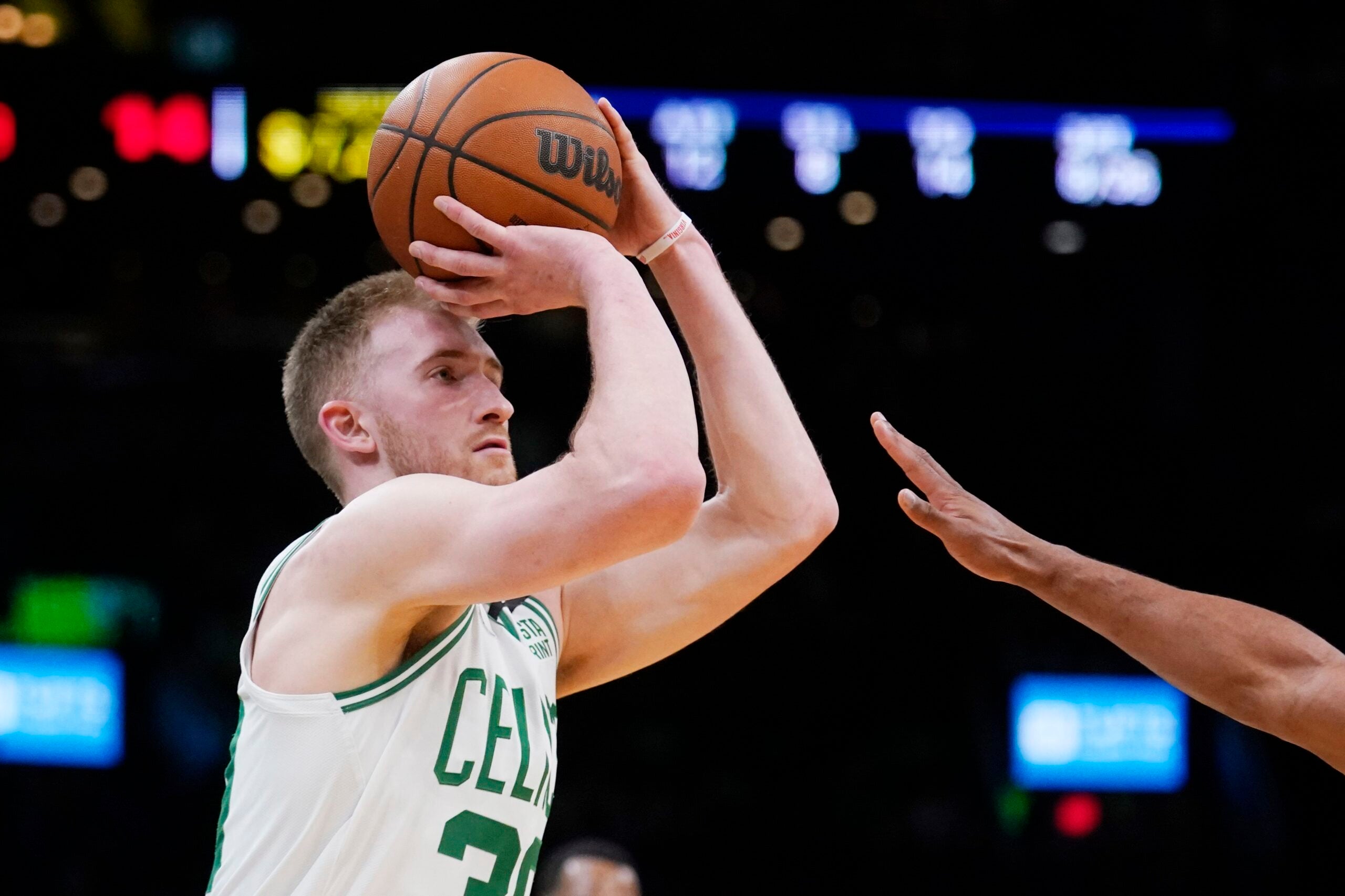 BOSTON — The Celtics (8-3) got a huge help off the bench with Sam Hauser's career-high 24-points in Wednesday's night win over the Detroit Pistons 128-112.
"Little by little I'm earning more trust from Joe (Mazzulla)," Hauser said. "I've still got to keep doing things to earn minutes out there and earning a spot in the rotation."
Hauser, the second-year forward out of Virginia hit six three's in 32 minutes to help a C's team that's been looking for help off the bench. Al Horford finished with 13 points and shot a perfect six-for-six from the field.
As for the rest, Jayson Tatum led in scoring with 31 points and five assists while Jaylen Brown dropped 30 points and seven rebounds. Collectively, the C's shot 53% from the field and 39% from deep. They jumped out to a double digit lead in the first quarter. The largest lead was 24. And although the lead dwindled a few times, the Pistons could never get over the hump. C's went into halftime leading 63-49.
Also, the biggest eye opener is the Celtics passing. They finished with 31 assists, 11 of them came from starting guard Marcus Smart.
The C's perimeter shooting has been showing to be one of the best in the league. But putting up 48 shots from behind the arc is just insane. C's are still attempting to find a way to score on the inside with the absence of Robert Williams III. However, their hot shooting has been their biggest strength–C's haven't gone a game scoring under 109 points.
For the Pistons, the Celtics defense was smothering for them and had their back court struggling. Detroit shot an abysmal 21% from deep. Cade Cunningham had an unusual four points.
Now with four-straight wins, the Celtics will continue their home stand against the Denver Nuggets Thursday night.