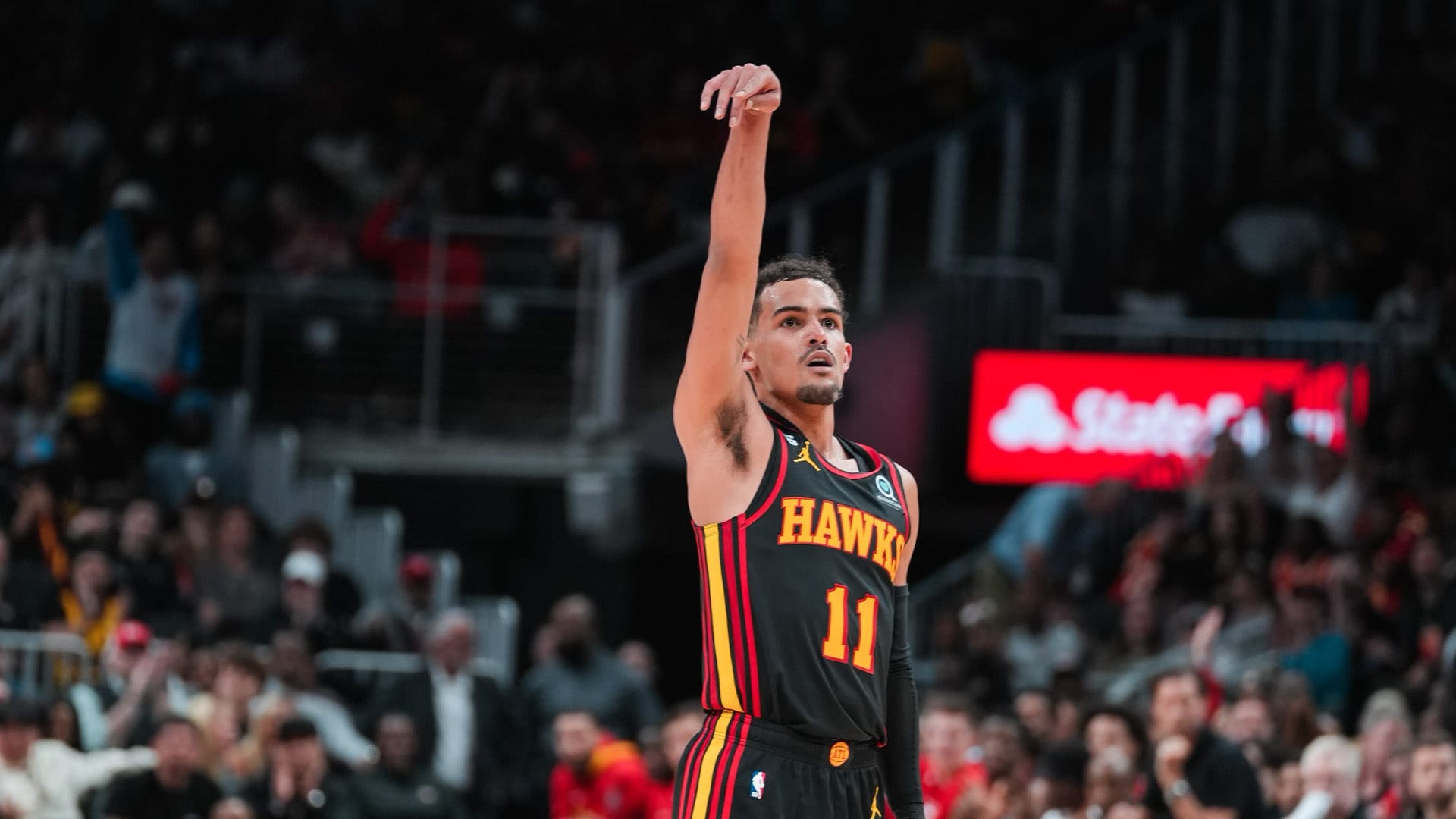 Not going to lie, I'm a bit shocked of just how well the Atlanta Hawks just handled the Miami Heat on this Tuesday night. The Hawks handled Miami in the play-in tournament in a win 116-105.
Kyle Lowry played out of his mind as the 37-year-old rewinded the clock and dropped 33 points. That's the most points he ever dropped in the Heat jersey. Although, his effort came in vein as the Heat couldn't rebound well. Nonetheless, the C's now know who they will face.
Trae young and Hawks backcourt
The 7th seeded Hawks have a tough hill to climb against Boston. Trae Young has trading rumors swirling around his name after this season. He's definitely a offensive threat and will be the main focus for the Celtics. However, the depth of the C's back court is just too talented on both ends of the floor.
Sure, Dejounte Murray is talented as well, but as far as depth goes, the Hawks bench doesn't compare to the C's. In a full series, the C's are able to outlast the Hawks. Expect perhaps one game to go the Hawks way where they will get hot from deep.
Big man matchup
John Collins, Saddiq Bey, and Bogdan Bogdanović are good front court players for the C's. And Jalen Johnson can jump out of the gym too. I think they can for sure cause issues for the C's as they are young and springy. Robert Williams is the main guy for the C's who can run the floor, and match in athleticism.
In this round, I'd imagine Al Horford to play more as a shooter and pick his spots on offense. He can't really play bully ball in this situation. However, if the game slows down, Horford can be disruptive on defense in the paint.
Predictions
I can see the Hawks getting a game after being down in the series. I don't think Trae Young can be contained for an entire series and not go off. But the Hawks undersize and lack of depth in their back court will be their demise. I think the C's will get them out of here in five games, six max.