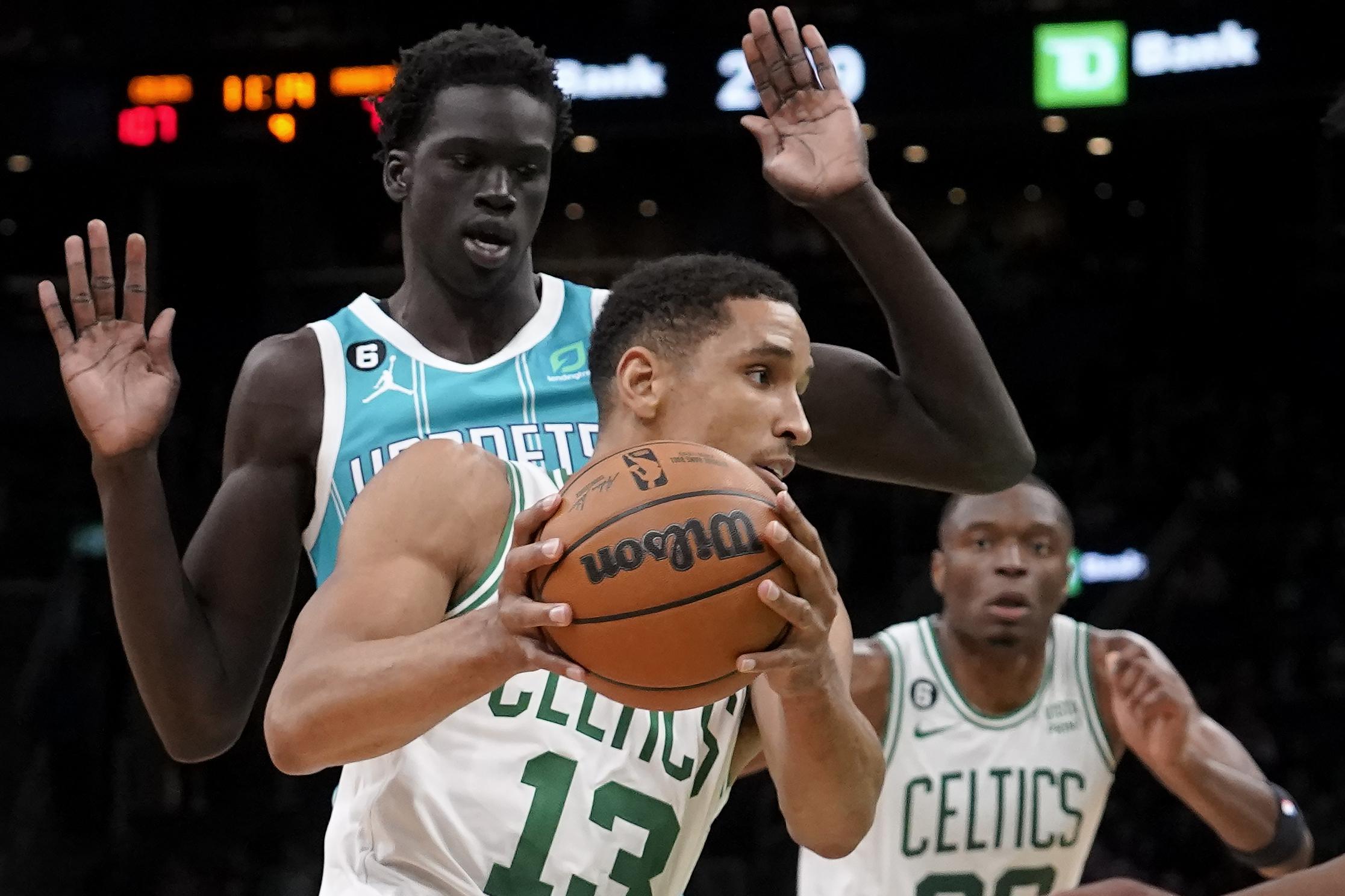 CHARLOTTE — Malcolm Brogdon dropped 30 off the bench in the (32-12) Boston Celtics win over the (11-33) Charlotte Hornets Saturday night, 122-106.
The bench scoring has been a huge bonus for the C's this season. It was something that Brad Stevens needed to address in the offseason after the NBA Finals, and it appears to be solved. Brogdon hit four 3's and went 11-for-17 from the field.
Jayson Tatum also came alive in the third quarter with 17 points alone. Tatum finished with 33 points and was the lead scorer on the team. However, Tatum started off cold missing his first five shots in the game, which may have been the reason for the C's facing a double digit deficit in the first half. C's were down at halftime 64-62
The Hornets came out swinging with LaMelo Ball applying pressure to the C's back court. LaMelo finished with 31 points, 9 assists, and 7 rebounds. However, Melo coughed up five turnovers and shot 1-for-8 from deep. Former Celtics player Terry Rozier finished with 21 points.
Marcus Smart had a double-double with 13 points and 12 assists. Robert Williams was back in the lineup and caught alley-oops. Showing that he may be fully back from his knee injury he suffered months ago. R. Williams finished with 6 points and 13 rebounds. Jaylen Brown was out (right adductor strain).
The C's were the better passing team with 35 total assists to Charlotte's 21. The C's played a good case of team basketball as they shared the rock around the court.
The C's will hope to extend their winning streak to seven games as they'll get a rematch with Charlotte Monday on Martin Luther King Day at 1 p.m.