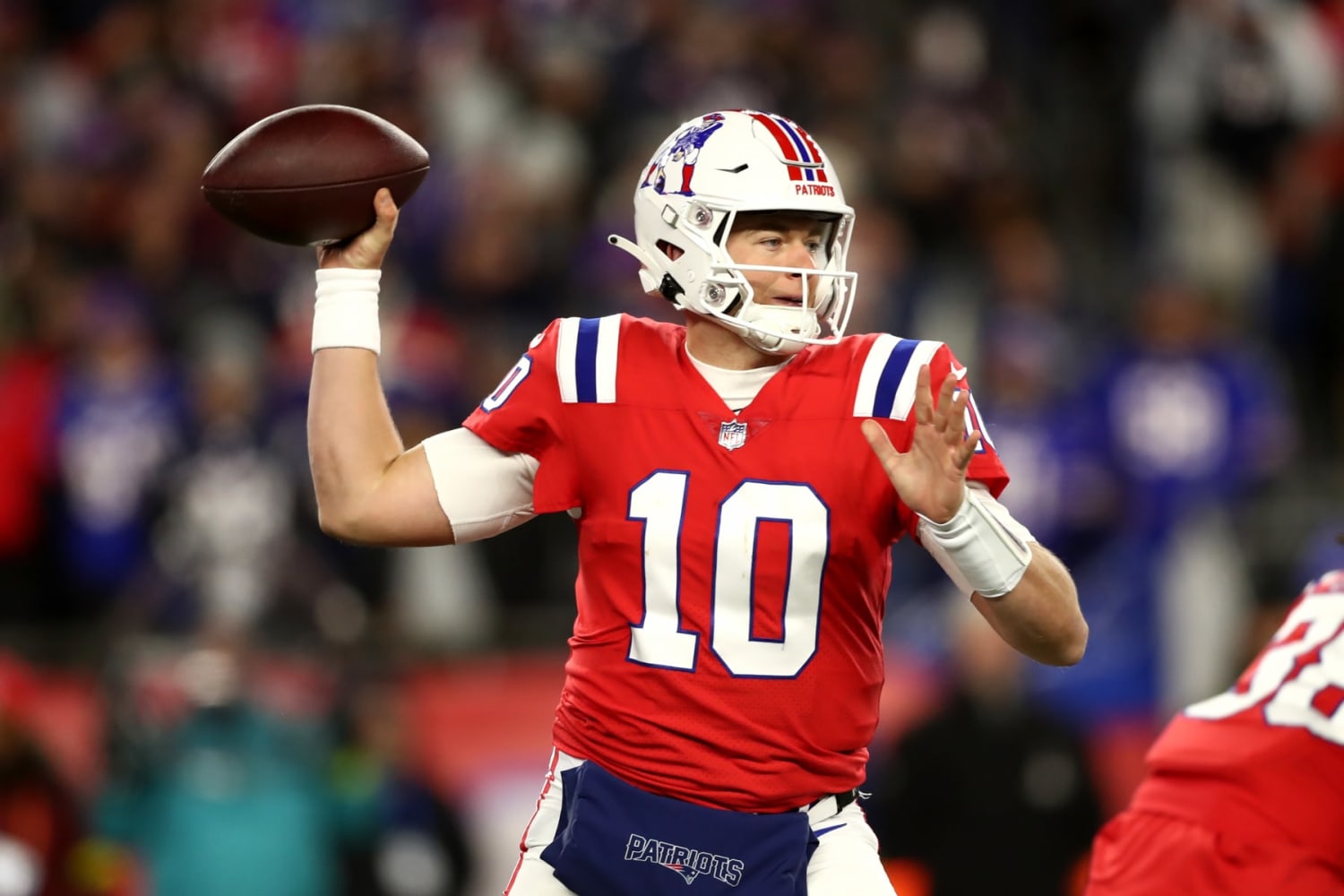 The New England Patriots' season may be riding on this Arizona game Monday.
After losing two straight games, the Patriots find themselves 6-6 and in the hunt for a playoff birth with five games left in the regular season. They'll face the 4-8 Cardinals who've been struggling themselves. For Arizona, their receiving core has been inconstant with staying on the field and their defense has not been holding up well.
The Patriots haven't been doing the best they could be doing either. But this is a winnable game that will keep them in the playoff hunt. Here's what the Pats need to do to get the W.
Pace Rhamondre Stevenson
It would be an understatement to say the Pats offense is bad. The only highlight from their offense has been running back Rhamondre Stevenson. So far he's ran for 734 yards for 4 touchdowns. He's also caught 56 passes for 383 yards on 1 touchdown. He's been the star of the offense, but he's also incorporated in almost every play.
In order to put points up on the board they'll need Stevenson. But they're going to have to pace him or he'll begin to get fatigued in the second half. The Pats will need to have the right balance of making Stevenson run, catch out the backfield, block, and take some plays off. The Pats staff will have to take an eye on his snap count.
Defense needs to cause turnovers
The Pats defense has done the best they can. Truthfully, they're the ones keeping the Patriots season afloat. One could make the case they're the best in the NFL. Jonathon Jones has been playing at a pro bowl level with 3 interceptions. As a collective, New England has caught 12 INT's and 39 sacks. The Cardinals offensive line has been weak, if Matthew Judon can disturb Kyler Murray's flow, then the Pats have a good chance.
Good field position
Unfortunately, due to the Patriots poor ability to move the ball down the field methodically, they need to start at good field position. This entire season the Patriots have leaned on the defense and special teams to give the offense the ball at good field position. The Patriots just don't have the ability to get consecutive first downs throughout the entire course of a football game. Therefore, the Pats will need to start to ball out anywhere between the 40-50 yard line.