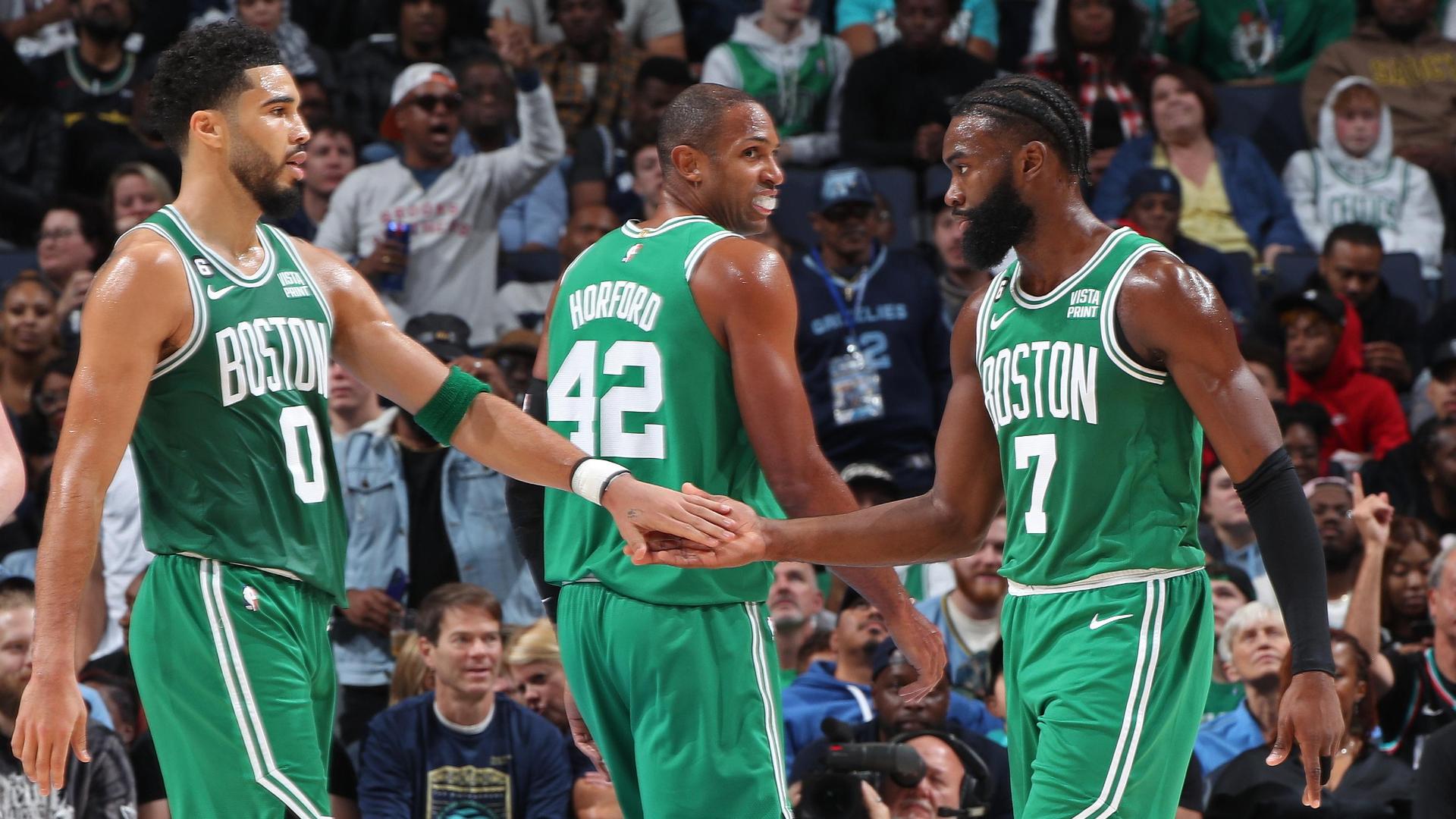 MEMPHIS — Jayson Tatum's 39 points helped the Celtics scathe past the Memphis Grizzlies Monday night 109-106.
With a roster that's far from consistent due to injuries–the C's still figuring out their identity as a team. However, it was the starting five that showed up. Jaylen Brown dropped 21 points, Marcus Smart finished with 15 points, and Al Horford was back in the lineup with 15 points.
It's the third consecutive win for the C's placing them at 7-3 on the season. Boston jumped out to a double digit lead in the first half thanks to hitting three's and Tatum's play. The halftime score was 65-54 with the C's up.
The high-flying, prime time, and scary Ja Morant did what he always does–ball out. Morant finished with 30 points, eight rebounds, and nine assists. His five three-pointers made the game close in their third quarter surge.
"You see how quickly the switch flipped when we actually did what we were supposed to do on the defensive end," Morant said.
Memphis dropped 31 points as a unit to the 19 points the Celtics put up. Grizzlies went in to the fourth quarter up one point. However, the C's were able to pull away with the win thanks to Tatum's two free throws with 2.2 seconds left.
The Celtics bench didn't put up the numbers they have been used to this season with only 17 points collectively.Blake Griffin didn't play. Sam Hauser, the C's deep shooter has been proving to be a reliable source only hit one three-pointer in 11 minutes.
Next, the Celtics will get an eastern conference matchup against the Detroit Pistons in the Garden on Wednesday.