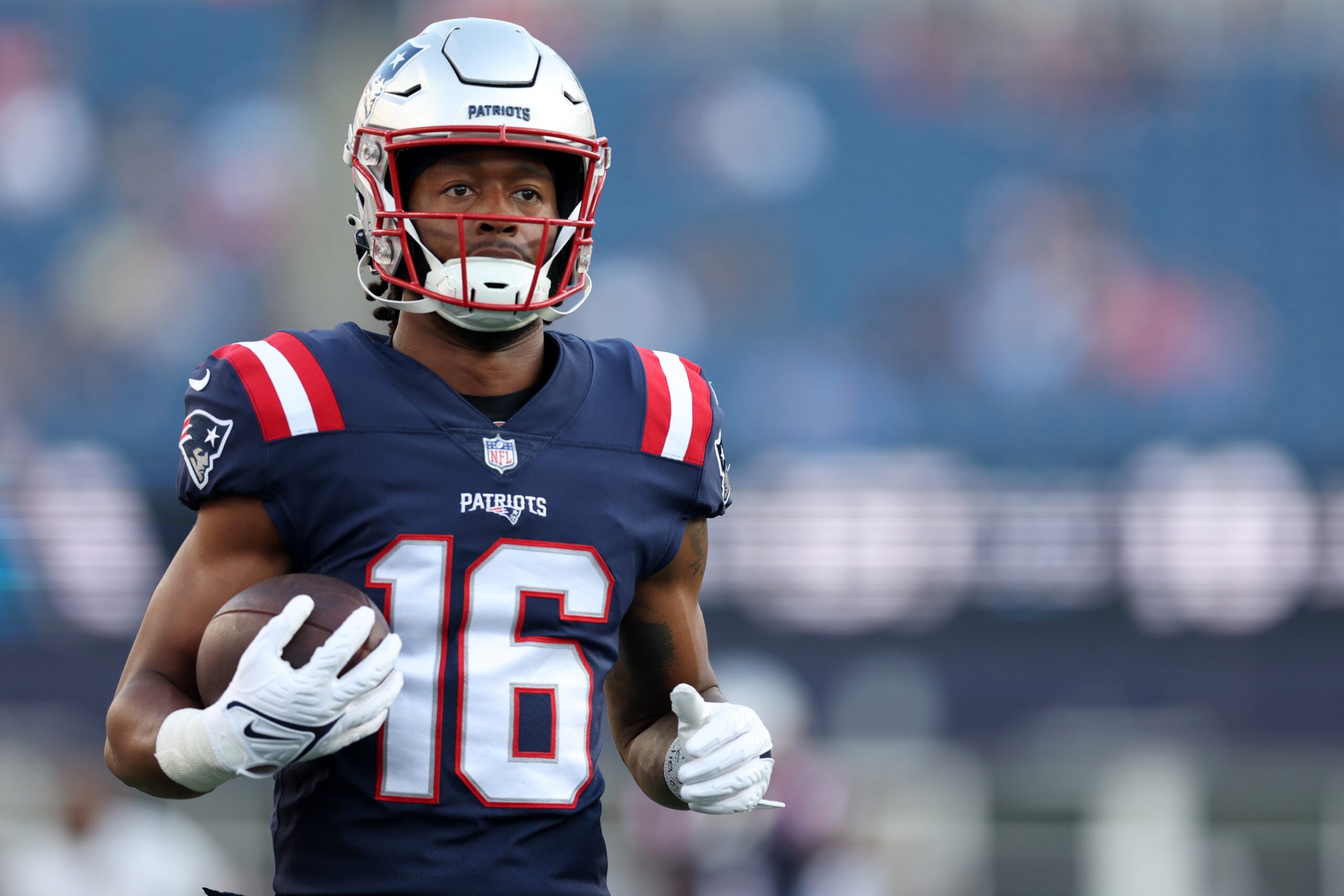 To say the Patriots offense has been performing poorly would be an understatement.
The Pats might sit at 4-4 so far on the season, but most of that has been because of the elite defense they possess.
Offensively, New England is 20th in total offense, 23rd in passing, and 13th in rushing through 8 weeks. Three quarterbacks have started so far this regular season, and some fans still aren't sure on who should start. Damian Harris has been hurt and Rhamondre Stevenson has stepped up as running back. But Stevenson gets tired late in the game.
The trade deadline is today at 4 p.m., and if the Patriots make no move, that means it's up to Jakobi Meyers to become a pro-bowler this year.
Meyers, has proven to be the best receiver in the New England receiving core when healthy. He's missed two games so far this season due to injury, but when he does suits up, he's a factor.
Meyers has been targeted the most. Last week he caught nine passes for 60 yards and finished with 1 touchdown. He only has 415 yards and 3 touchdowns so far on the season, but that needs to take a big jump if the Pats want to make the playoffs.
Let's face it, that receiving core is just not good. Receivers are constantly in and out the lineup. They fail to create space from defensive backs, and they drop passes. Meyers is the only one with an above average route running ability with good hands.
With James White retiring before the beginning of the season, that took out the dynamic running back situation that the Patriots possessed. Because now with Harris fighting an injury, it just leaves Stevenson to carry much of the load, which means not too many passes are going to be heading towards him. In which takes away a dynamic to their offense.
DeVante Parker has been bleh and now he's injured. Nelson Agholor has been average at best.
It's up to Meyers to step up and make the Patriots at least an average offense. If he can do that, they have a shot at a playoff spot.