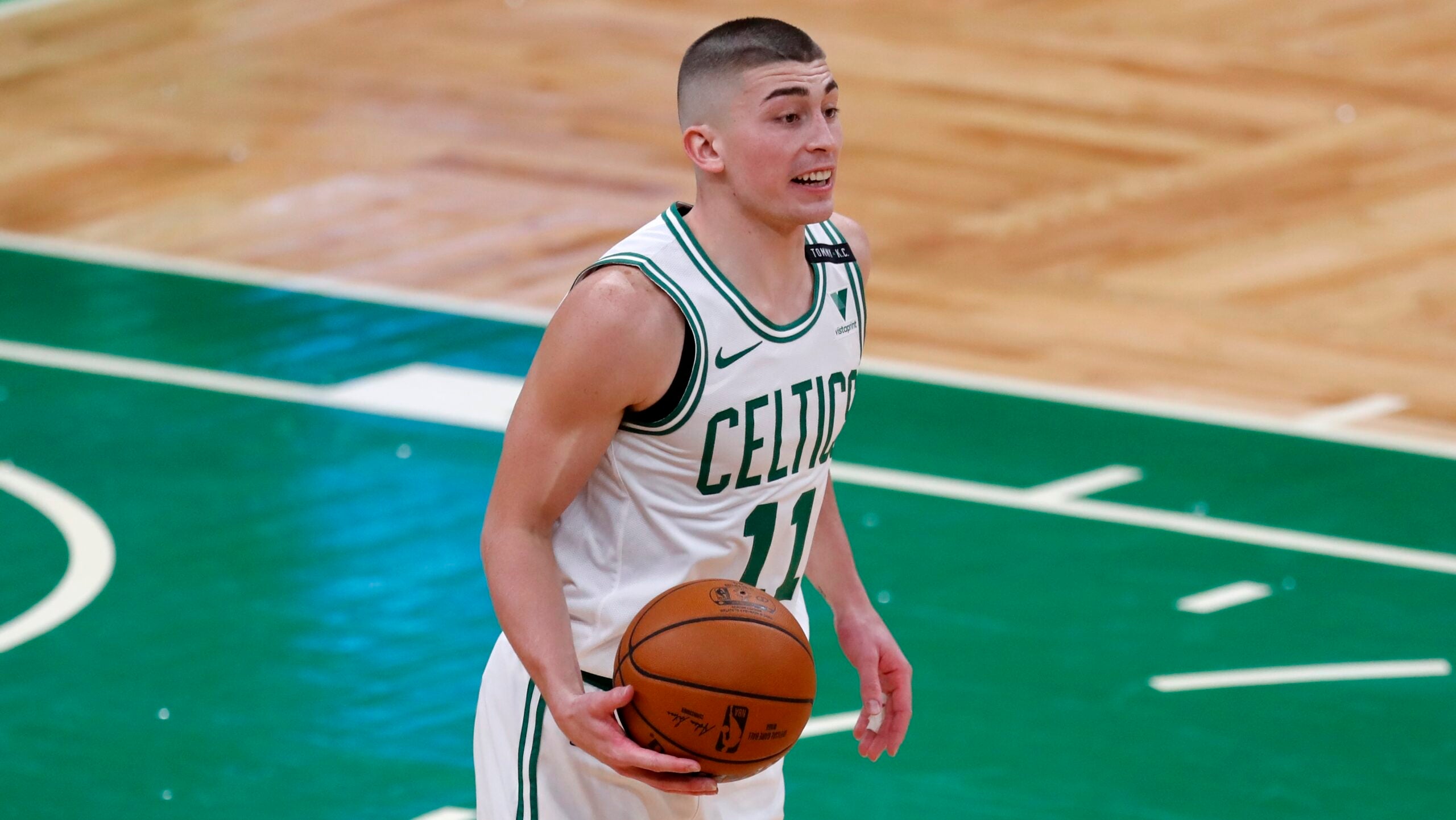 The NBA basketball preseason is underway, now is time for the young guys, G-League players, and new additions to shine. And for the defending conference champs Boston Celtics—the number of additions and subtractions during the offseason have them under a microscope before the regular season even starts.
They've lost their coach for a year, their star center for a couple of months, and a new addition in Danilo Gallinari. Nonetheless, the veterans are still there ready to do numbers. But there are 5 other Celtics to watch out for before we tip off the first regular season game.
Payton Pritchard 
Don't let the numbers fool you—Pritchard played a large role in the Celtics' run to the NBA Finals last year. The point guard out of Oregon only averaged 6 points in the regular season and 4 points in the playoffs, but he stayed healthy and reliable. Now with the addition to Malcolm Brogdon—Pritchard is going to have to prove himself once again. In his third season in the NBA, he may be ready to take that next step into a legitimate role player. Or he could find himself on the bench.
Blake Griffin 
How will Griffin fit in with the style of play the Celtics possess? Well that's yet to be answered. The Celtics are two games into the preseason (1-1) and Blake didn't play either games. He may be away from his prime, but Griffin can help the front court on the defensive side by crashing boards. If he's able to put up valuable minutes and average around 10 points, that would be a help too.
Derrick White
So far Derrick White has been starting for the C's in these preseason games. With Brogdon coming off the bench, the coaching staff must see something in White we don't. White is a good perimeter defender that can knock down the long ball. But can he do it more consistently than he did last year is the real question. He was only 30% from deep and 40% from the field last year, we'll see if that will change.
Sam Hauser 
For those that may not know, Hauser is a 6 foot 7 forward with a quick release on his jump shot. He can shoot it from deep with ease and has size on defense. His lateral quickness may be a factor when defending wing players, but against the Raptors last night he put up 22 points with five three's. The Celtics don't need more shooting, but if he can find his way in the rotation, it wouldn't hurt them neither.
Mfiondu Kabengele
Don't ask me how to pronounce his name. But the former Florida State Center has the potential to put the world on notice with his athleticism. In his fourth year in the league, coaches see potential in him with his ability to block, run the floor, and rebound. Oh yeah, he's a high flyer as well. With Time Lord out perhaps he can be the one to step up big in that front court.