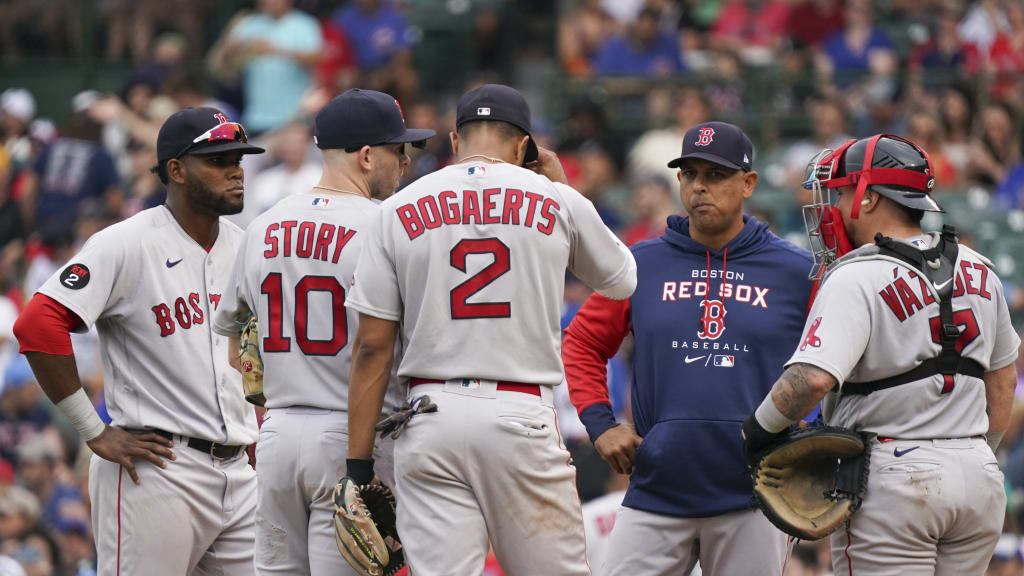 As the Boston Red Sox sit at 49-50 after a 6-7 loss to the Cleveland Guardians Wednesday night, they now are under .500. While many of that has to do with injuries and not actual lack of talent, Boston fans aren't happy. Understandably so, however, fans at Fenway are overreacting.
Before I begin let me say this: I AM A BOSTON FAN MYSELF. I was born and raised in Mattapan, the Greater Boston area. I am a Celtics, Patriots, and Sox fan. One thing I have learned is that we're spoiled rotten when it comes to sports teams.
The Celtics are still in the conversation for a wild card spot. Now of course when you see that the MLB has no cap space, and the Sox have disgustingly high budget, there should be no excuse for poor performance. But when you compare with the rest of the league, and the injuries the Sox have faced, 49-50 is a miracle.
Sure, the 28-5 loss last week was embarrassing and showed a lack of effort. Too many errors and fixable mistakes have happened. Now with the trade deadline on Tuesday, fans want a change to be made. Take a deep breath instead.
Best believe if something doesn't change before the season ends, the Red Sox will be making management/coaching changes. We saw a miracle happen with the Celtics. C's was also teetering the .500 mark before the all-star break—before going on a run and making a finals appearance. Let's be clear, that's not going to happen with the Sox.
Garrett Crochet is out for the season with an elbow injury and Sox can't purchase a win in their division despite their invisible salary cap. They keep calling guys up from the minor league who will not make a huge difference. They're in trouble. But that's okay.
Boston fans need to understand that it's okay for your sports team to struggle. Are we forgetting the years before 2004 with the Bambino curse? Are we forgetting the 10-year span after Tom Brady won his first 3 Super Bowls where the Pats struggled to do it again? And don't get me started with the Paul Pierce days before 2008. We've grown accustom to being on the top or in the conversation for a championship. But right now it's just not in the cards.
Fenway park is one of the few baseball parks that still have packed games. We expect excellence. Red Sox have grown a history of winning. And now that the Red Sox are struggling, it's showing more about how Boston fans really are.