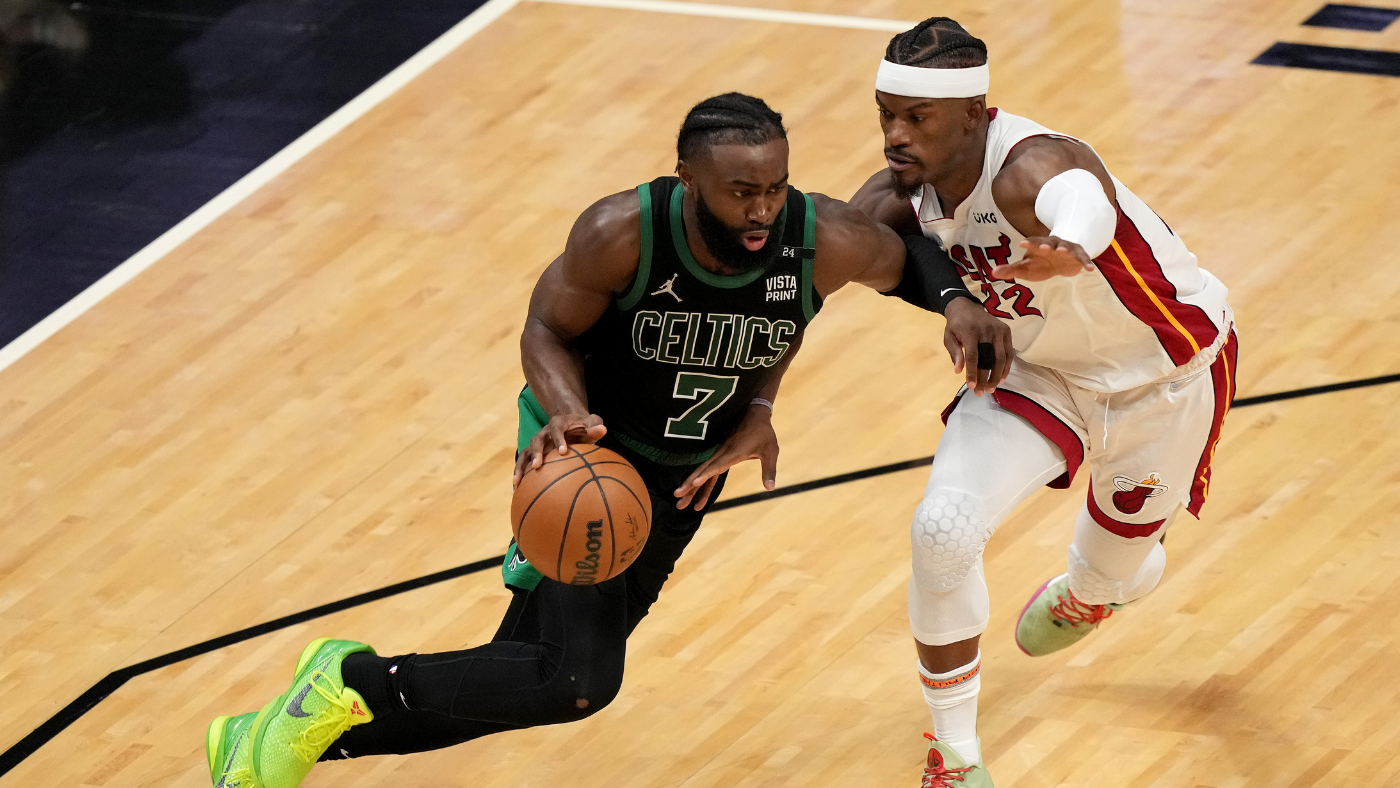 MIAMI — Boston Celtics young stars Jayson Tatum and Jayson Brown both finish with more than 20 points to help win game 5 of the Eastern Conference finals over the Miami Heat 93-80 Wednesday night. C's are now one more game away from the NBA Finals. 
One of the biggest moments was the third quarter. The Celtics outscored the Heat 32-16 coming out of the second half, and didn't look back.
Brown finished with 25 points, and Tatum finished with 22 points and 12 rebounds, neither had a good first half. However, they came on strong by hitting some three's in the second half. Brown, making a one-handed jam as he drove down the lane.
For the Heat, their deep shooting was horrid. Miami shot a horrific 15% from deep with 7-45 collectively behind the arch. Mike Strus, who's been coming up this postseason as a sharp shooter, taking Duncan Robinson's spot in the rotation, played awful. Strus has shot 0-16 from deep the past two games. He finished with no made three's tonight, and with 4 points.
The other big factor for the Heat was fatigue. Jimmy Butler played 40 minutes, shot two airballs late in the game, and finished with 13 points. Kyle Lowry is battling a hamstring injury but managed to still play. Lowry finished with… no points. Bam Adebayo was the scoring leader for Miami with 18 points in the game. Tyler Herro missed todays game with a groin injury, that's the second game straight.
Game 6 will be on Friday in the TD Garden. The Celtics are 40-4 when leading a series 3-2. A win for the Celtics will launch them to the NBA Finals. Their first appearance since 2010. If not, game 7 will be played in Miami.