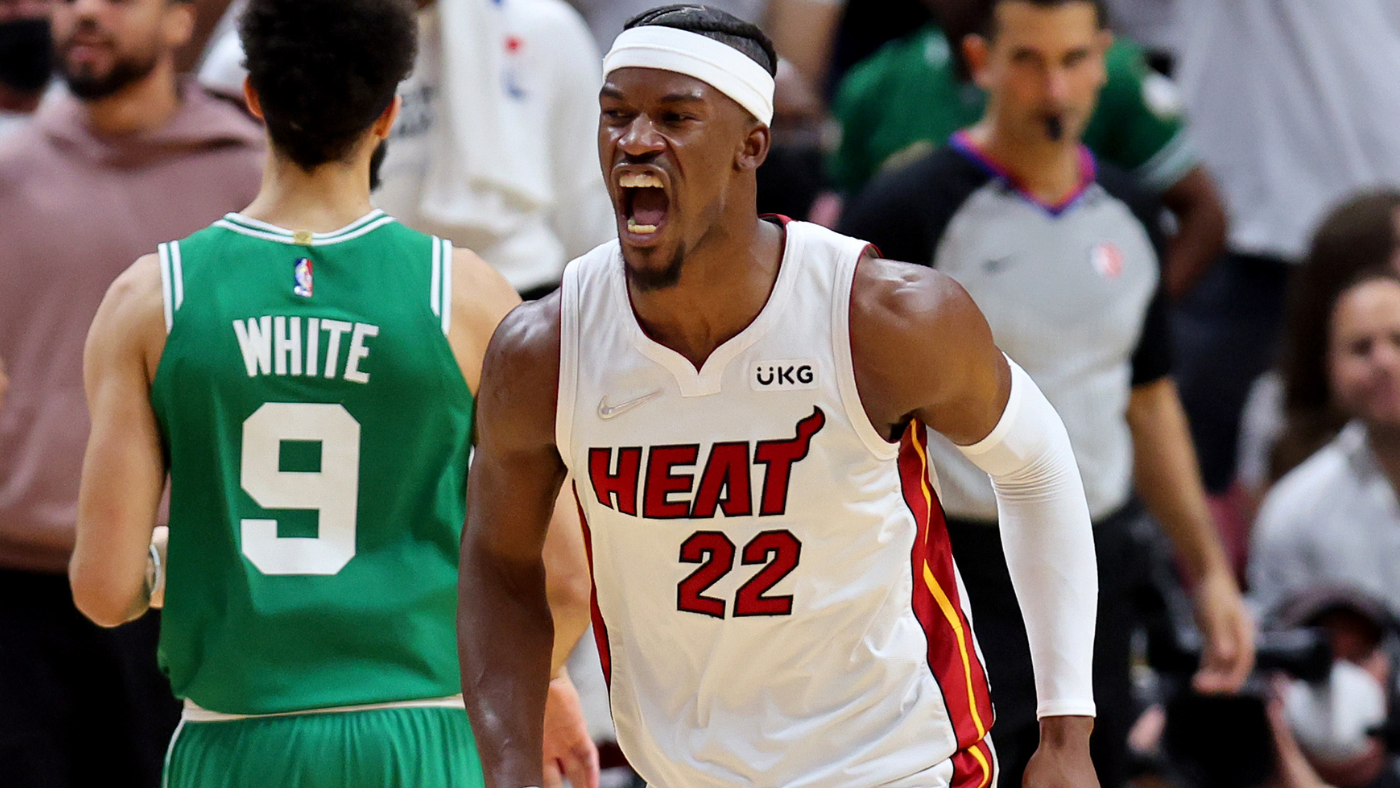 You read the headline right—despite the Miami Heat being up 1-0 in the Eastern Conference Finals against the Celtics, they should be a bit worried. Yes, Jimmy Butler showed up in the 3rd quarter, ultimately dropping 41 points. But when looking at the entire course of the game, the Celtics may have them where they want them. 
Marcus Smart was out with a foot injury while Al Horford was out with COVID protocol. Those two veterans were the backbone of this Celtics squad. And although Horford is still doubtful for game 2, Smart is likely to play. The Celtics won all three quarters in game 1, before collapsing in the fourth. But in actuality, the Heat just chose to step up and play the basketball they grew accustomed to playing to late in the season.
Jayson Tatum finished with 29 points, and Jaylen Brown finished 24 points. Although those numbers aren't the worst in the world—don't expect that to stay the same. This entire playoffs we've seen Tatum rise to the occasion against every superstar the C's have faced. Game 1, they were shorthanded which allowed the Heat to put more focus on the Celtics stars. But with Smart on the floor, it's another offensive option that Miami will have to worry about.
Defensively, the Celtics are strong against the Heat. C's were able to get blocks, they were almost even in the rebounding battle, and stole the rock a few times. It was just the late game turnovers and scoring in transition for the Heat that allowed them to takeover. Don't expect that to happen again with a guy like Smart on the court.
Countless times in this playoffs we've seen Udoka figure out a way to halt the opposing teams best player, expect the same to happen here. Erik Spoelstra seems to be sitting Duncan Robinson, which plays in Bostons favor. If the Celtics can find a way to force the ball out of Butler and Tyler Herro's hands, forcing other Heat players to make a play, the Celtics chances in this series should be high.