I grew up in Boston my entire life. Both of my parents were big Boston sports fans. So pretty much as soon as I could remember I've been watching Tom Brady play my whole life.
I saw all the Super Bowls, all the regular season games and everything in between. I was there for the weird haircut era in 2007 and his revenge season after 'deflate gate'. Now that Brady is retired after 22 seasons — I'd figure I give MY favorite moments.
5. Beating Peyton Manning in a 24-0 comeback (2013)
It may have been only a regular season game — but real NFL fans know just how impactful this game was. This was Peyton Manning's MVP season. And we know the lengthy rivalry of Brady and Manning. The Broncos were on a tear this game, Wes Welker and the now deceased Demaryius Thomas were killing the NFL. But they don't call Brady 'The Comeback Kid' for nothing. They came back in the second half forcing the game to overtime. Thanks to a Gostkowski field goal after a muffed punt from Welker, the Patriots won in week 12. To me, this was the best game between the two hall of fame quarterbacks.
4. Having a perfect regular season (2007)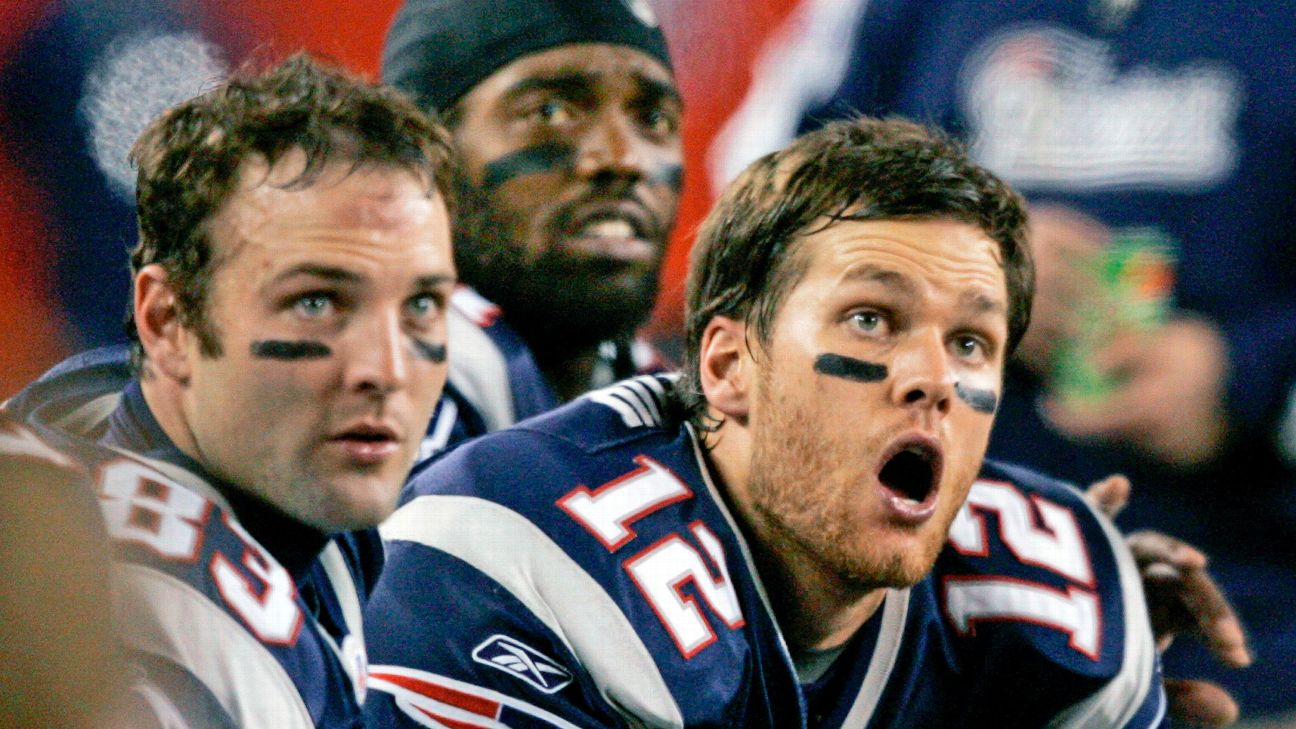 Although the Super Bowl loss to the New York Giants and the other Manning brother still pains me — I never had so much fun watching football that year. The Patriots went 16-0. And after years of Bill Belichick having a great defense, we finally got to see what happens when Brady has actual weapons. Randy Moss (critics thought he was done), Wes Welker and Kevin Faulk. Brady won his first MVP award and it almost became ritual that Brady would be taken out the game midway through the 4th quarter because New England was up on the score so much.
3. Super Bowl XXXIX (2004-2005)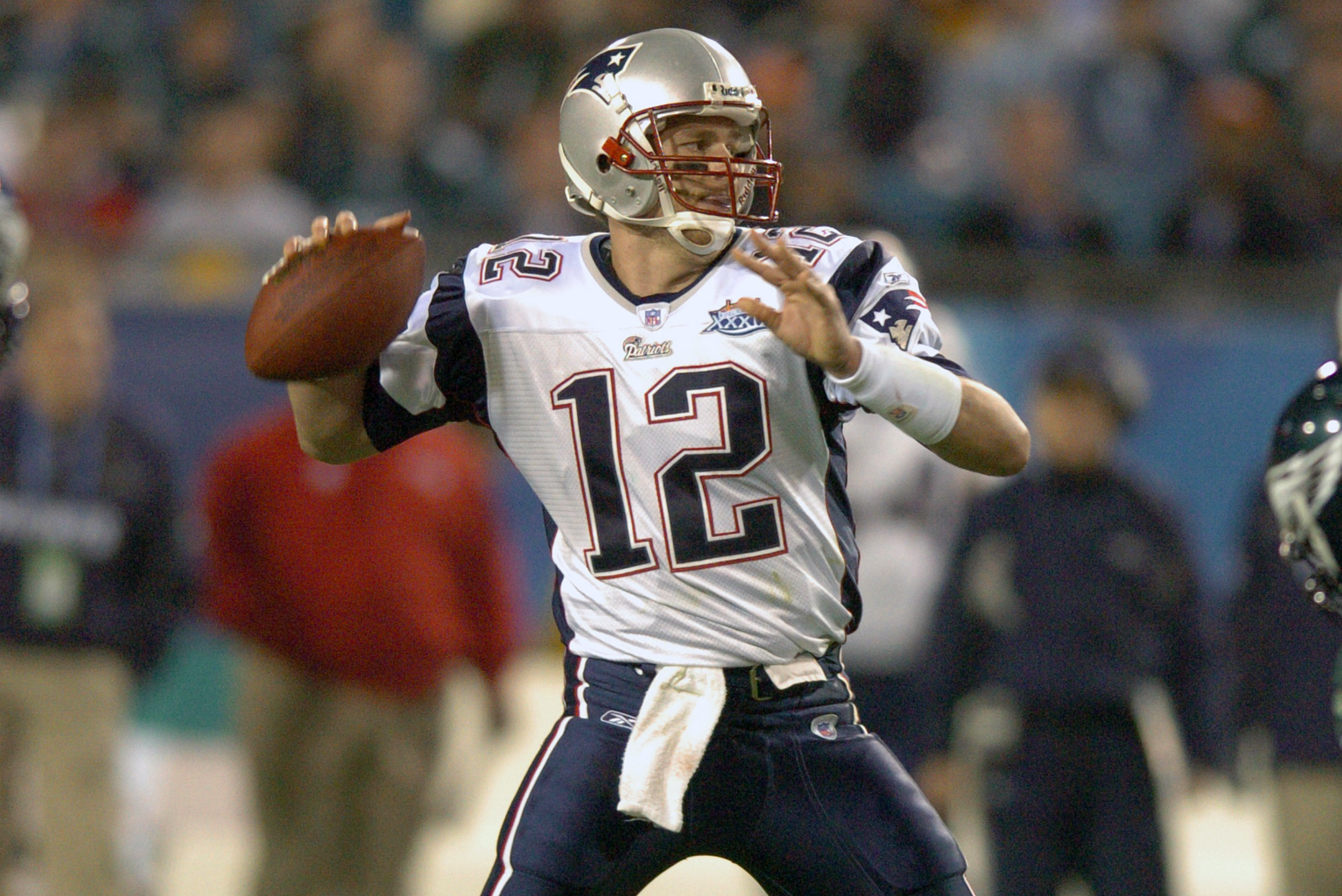 I may have been 9 years old at the time but best believe I remember this game. Terrell Owens and Donavon McNabb were taking over the league with their offense. Andy Reid was just as good offensively minded in coaching as he is now. But what makes this game so special to me is simple — this solidified the first Patriots dynasty. It may seem simple to most but in 5 seasons Brady won 3 rings. As a kid it felt like we always won and it became a normal thing. Until we went on for almost a decade without winning another one.
2. Super Bowl XLIX (2014-2015)
I was in college during this game. I looked away when Seattle had the ball on the 1 yard line because I couldn't watch. Sitting in my dorm rook all alone (that's how my college life went most times). But then I heard screaming next door! The Legion of Boom just came off a Super Bowl win last season smoking Peyton Manning and the Broncos. Now it was Brady's turn. Richard Sherman was the loud mouth cornerback who could back it up with his play on the field. Russell Wilson was rising up as the next superstar. Brady, down 10, threw 2 touchdowns on back to back drives to get the lead back. Marshawn 'Beast Mode' Lynch was just a destructive monster. And it looked like Brady was going to lose his 3rd Super Bowl but thanks to a Malcolm Butler interception at the goal line, history was rewritten. To me, that made it clear — Peyton shouldn't even be mentioned with Tom. This championship also started another dynasty.
Super Bowl LI (2016-2017)
28-3. That's how much Brady and the Patriots were down to the MVP Matt Ryan led Atlanta Falcons. But he came back. Earlier this season Brady missed 4 games after a suspension handed by NFL Commissioner Roger Goodell. The look when Goodell had to shake Brady's hand after the game and watch him hoist his 5th Lombardi trophy was priceless. At this point, Tom had all the answers. He couldn't be stopped no matter what. He went on to win two more rings after that.