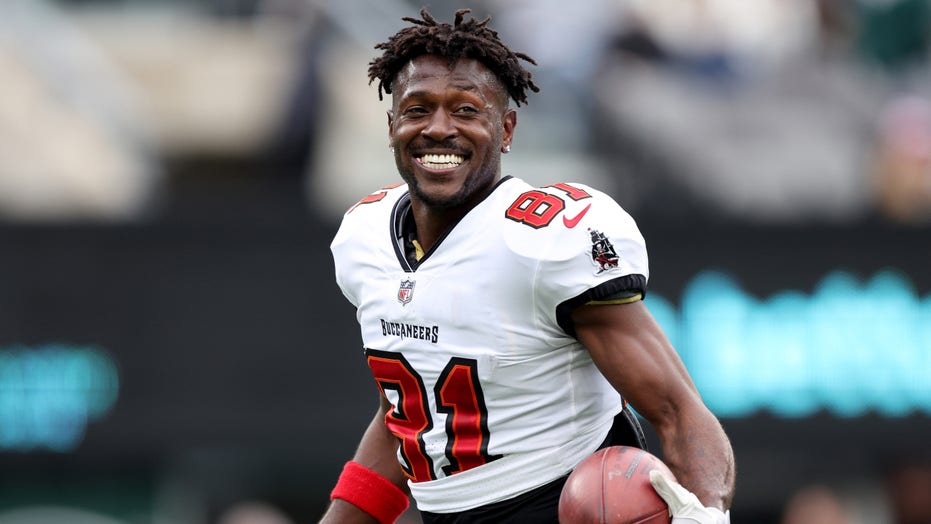 The Antonio Brown debacle this past Sunday has the internet talking and finally bringing up a larger issue in the NFL.
After week 17, the Buccaneers come out on top of the deformed Jets, but it didn't come without drama. Late in the third quarter the former Tampa Bay receiver got upset and 'retired' mid game while throwing his shirt in the crowd and running off shirtless. Head Coach Bruce Arians made it official that he 'is no longer a Bucc.'
In what some fans view this as another viral moment to the start of 2022, others are viewing this a different way. It's been no secret that players have suffered chronic traumatic encephalopathy (CTE) while playing football, and many including myself believes this is the cause of that.
That's not to say Antonio Brown doesn't have issues whether he had too may hits to the head or not. But let's be real. Ever since taking that tough collision to the head from TWO Bengals defenders in 2016 a lot has changed. More news has came out on the former star on sexual assault charges, using a fake vaccination card, going on Facebook live in the locker room moments after a game while the coach is speaking, announcing he wants to be traded via social media before letting his team know and more. Now some of these can be racked up to him as a person and not maturing enough, but we didn't hear about too many issues until after the hit.
But now what? Antonio Brown is no longer in the NFL and my bet is that teams have given up on him. And if so, okay, but now what? Is the NFL going to reach out and try to make sure he's mentally evaluated? I don't have any sources in the league to confirm nor deny my claim but I can bet money they won't. Why should they? There's hundreds to thousands of other young black receivers who are ready to take that spot. Will Brady miss a step? Hell no. He already comes from the 'next man up' mantra in New England. He's dealt with tougher situations *cough* Aaron Hernandez. Plus, he's a quarterback that literally had rules implemented in the NFL to protect him from taking hits to the head.
Fans are bringing these issues up about Brown and the tough hits he's taken as he's always been a tough player who fights for every down. And while cities love that about a guy while he's wearing their jersey, once that's over, everyone goes back home to their jobs. Where does that leave the receiver? A millionaire with future brain damage. Unfortunately, we will only know if Brown is suffering from CTE when he passes. But the brother needs help.
This isn't a black and white issue. This is a humane issue. These guys play football since their kids. Having their head smashed in to other helmets where their taught to be tough and hit hard. But is it worth it? This past Sunday shows us that it's clearly not. 
kevinpt25@gmail.com
@Sir_south